---
Personalised Chocolate
₹
149
Rs.249
You save: Rs.100

Read Reviews
PAY WITH: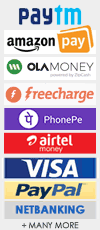 By

Gazal Gupta
Fantastic

By

Faizan Tak
Super friendly staff , with super fast delivery, you can clear your all doubts and questions related to the product, Mr. Balvinder will help you in every way possible and will clear your doubts , you can call on the given number on the website and they will clear your doubts , I will recommend these product to all people who want to surprise their loved ones ,

By

Manisanthosh Thammishetty
wow fast delivery and amazing gifting options.

By

Tejas Balasubramani
Excellent product. Worth the money

By

Sharan Raj

By

Tanushree Upadhya
wanted big size..!hahaha

By

Sindhu Hanumanthu

By

Jayajith Jayaseelan
Excellent print quality. Delivered on time. Chocolates taste good.

By

KOUSHIK S R

By

Vinod Sivasankaran

, Gurgaon

By

Pratibha Wilson

, Bangalore
Vy gdd Service, n d Chocolate cm Exactly hw I wntd it t b Thnkq Soo mch..... 💜

By

praneeth vankadara
you can pack the gifts with a gift message around the gift with a gift wrapper.Service is awesome.Thanks for making my job easy

By

arun kumar
awesome choco to present for ur loved ones........ it will be a really suprised gift in non special dayz

By

Priyanka Rathi

, Gulbarga
The product received is excellent in both quality and quantity..I exactly got what I needed..and also delivery was on time..thank u so much..I hope exciting lives continues the same on all products..very good job..

By

Immanni Aditya

By

Soumi Ravindran

By

Betty Nalma
my friend loved it thank you ! :)

By

Anusha Invl

By

Praveen kumar

By

pooja jain
Excellent service nd product

By

Pallavi Rao
Thanks a ton:) was bit worried how the product would be ,since its my very first order. Thanks a lot ,it came out very well more than expected

By

Aastha Goyal

By

NISHANT BHUTANI

By

NISHTHA MARU

, Mumbai

By

alekhya kudumula

By

Shubhi Jaiswal
the product is of very good quality one should purchase it without any doubt...loved it!!

By

adit dinesh

By

DEV ARADHANA

By

Hemangi Kansuwal

, Railway statn,Turbhe,Navi mumb

By

Mansi Huk
Choclate... was very nycc... Delivery tym is perfct..😘😘😘 Want to again shop from Excitinglives😍

By

Prashant Danai
Too good

By

Jigyasa Sahay

By

Ritwika Ray
Totally satisfied with the quality of the product..Good job!!

By

gurdeep singh

, jaipur

By

SAYAN MUKHERJEE

, Cooch Behar
She was damn surprised and happy. The product looks real. Delivery was much before the scheduled date. Thank you EL teams.

By

premkumar deviraj

, coimbatore
I got before expected time..I loved ur delivery timings..product is so nice..its lovely..thanks to exciting lives

By

Vighnesh Lokhande
Ok

By

Gunjan Kapoor