---
Photo Coaster
₹
125
Rs.199
You save: Rs.74

Read Reviews
PAY WITH: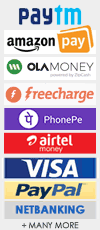 By

Rakshita Sethia

By

Tulip Chatterjee

By

Gaurav Kushwaha

, New Delhi
Awesome print

By

Gaurav Kushwaha

, New Delhi
Awesome quality.

By

Sandeep Khajuria

, kathua
Product was delivered very fast...image on the coaster was superbly printed.satisfed with exciting lives team.

By

Tarini

, New Delhi
The order was prompt and the pictures were touched up nicely, since we sent ones from the phone- but couldn't tell they were from the phone.

By

Gayatri Patankar

, Sawantwadi
Clarity is good,satisfied with ths product

By

H. Ramya

, Bangalore
I tried this website for first....on time delivery, quality awsume...fully satisfied n was happy...i wil stick to this website fr gftng innovative thngz

By

Mamta Negi

, Gurgaon

By

Mamta Negi

, Gurgaon
Its Awsm, deliver on time and quality is damn awsm. Just loved it.

By

Anshu Verma

, New Delhi
Personalised products are a very special gift as it shows the receiver you took the time and effort to find something 'personal' to them. Very good product. Perfect finish and excellent delivery time. One day! Greatly recommended.

By

Soundram Odayappan
Photo coasters are of excellent quality. Would definitely recommend.

By

Garima Puri

By

Kinjal Dave
Awesome quality and delivered way before time :) :)

By

Ankita Rana
I had ordered twice from exciting lives.Both the times the quality of the product was upto mark specially the photo coaster and the customer care is very quick and helpful. Thank you for the amazing service and quick reply . Both my experiences have been good.

By

Kinjal Dave
Awesomeeeeeeee Picture Quality!! Good work Team :) Exciting lives- you are always up to mark without any defect .....in fact your product's quality is above the expectations.

By

Monika Misra
Its awesome. We liked it alot. Its value for money.

By

Shashank Kumar

, Patha

By

RAMESH SARASWAT

, SRI KOLAYAT JI BIKANER
Very good services

By

Teena Batra

By

Gautam Jain

, Delhi
The print quality ia awesome. Everyone asks "where did you get it made from"...:P

By

Tabeer Kazi
The product is excellent.i had a mobile clicked image but the output is excellent.Very reliable site i must admit.

By

Mehtab Alam

By

Mehtab Alam

By

Sreejith Sreenivasan

, Thiruvananthapuram
Good

By

D1ckey Wangmo
I jus loved the service and the product. Cheers!!

By

Mehtab Alam

By

Mehtab Alam

By

Mehtab Alam

By

Tara Fernandes

, Candolim - Bardez
Thank you guys for doing a superb job and delivering a great product. It was the perfect birthday gift :)

By

venkata srinivas

By

sugandhi vijay
loved the coaster! happppppyyyy!!

By

Tijo Francis

, Calicut
Everything was really pleasing. Thanks

By

Sudha Iyengar
Its absolutely wonderful !!!