---
Square Personalised Fridge Magnet
₹
149
Rs.399
You save: Rs.250

42 Customer Reviews
PAY WITH: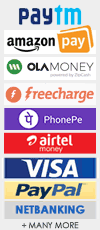 By

Rajani Arora
can I order 4 more of this with same picture as before ?

By

Parul Batra
It was so worth the price and came out beautiful than expected....loved it

By

Pallavi Kokkeragedda
Liked the product very much. 100 % satisfaction for sure. Very quick delivery. Loved it.

By

Divya lokre
Awesome product. Print is very good and very satisfactory.

By

Nimisha Jha

By

Nimisha Jha

By

Bhavani Baskaran

, Chennai
Delivery amazingly quick, great quality of product and an absolute pleasure dealing with your Very professional customer service rep! The product looks brilliant, it's the first time I'm ordering such an item, I was prepared for a letdown but the finish is great, the magnet is good quality and the overall look is so good! I chose the square and it worked well with the phone camera photo, rather than a rectangle magnet. Thankfully the site itself shows preview for both rectangle and square. Also I didn't actually believe that such a low price would give such a good quality but you exceeded all expectations! Thank you guys!

By

Bharat Venkatesan
Excellent product and high quality printing. The person I gifted it to really loved it.

By

Gayathri Sudharsh
It's good.

By

Vinoth Kumar

By

Sonu Agarwal
The product is really good. Just that its a bit over priced for the size and material used. Otherwise nice printing and delivery before time

By

asha giri
Please deliver on the desired DOD.

By

Nazia Naseem
I got my order delivered today! Thank you very much for fast action! I really loved the personalized fridge magnet that i ordered. Cheers!

By

Manisha Nahar
Amazing!! Thanks 😊

By

shweta Ujlambkar

, Pune
Loved the personalized magnet. Please reduce the shine a bit. But totally loved the product!

By

AASHNA SYAL

By

Ramya Devi

, Sholinganallur, Chennai
Picture quality is superb. And quick delivery. Very much satisfied. Thank u for good service

By

Kamlesh Chauhan

By

devika dharmaraj
Excellent product.

By

devika dharmaraj
Great product

By

Soumya TJ
Just loved the product. As the pic and the magnet is a single piece, it is very good. And the look and quality is also good.

By

Pooja Khurana

By

Gadina Saipriyanka
Excellent...

By

Radhika Makhija

By

Prerna Nagori
Very fast delivery and awesome magnet. Loved it

By

Prerna Nagori
Very fast delivery and awesome magnet. Loved it

By

Sunil Devdas
Good quality....excellent Turnaround time...

By

Kinnera chadalavada

, Telangana
Excellent service and prompt response..gautami ,the lady I coordinated with was very active and I got my order 1 one working..

By

Nitish Kumar

By

Nitish Kumar

By

Nitish Kumar

By

krishna priya pathakota
awesome.thanks

By

Nimisha Jha

By

ankita panchal

By

D B SHARADA

, Chennai
Awesome service by Gautami. She took complete ownership and ensured that the shipment reached me on time.Right from enquiry, to preview of order to dispatch...everything was completed in 1 day and I got my stuff by next day noon.Kudos to Gautami and Team for making this happen.

By

Ruhan Prabhavalkar
Very good just the way it was expected.

By

Pooja Khurana

By

Pooja Khurana

By

Pooja Khurana

By

Mayank Bansal

By

MRITYUNJAY PATIL

By

Ashwini Hiremath