---
Name A Star

Read Reviews
PAY WITH: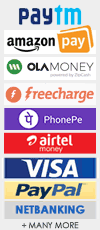 By

sowmya kokkonda

By

Dhanush Amirineni
Thankyou Soo much for such a fast delivery and I love this app Soo much the gift was awesome i wish to buy many from these and I will

By

Priya Chokkam

, Bangalore

By

Karan Shah
Thank you.. she loved the gift..!!!

By

Avinash Tejavathu

By

Rama Krishna
Super fast delivery. Nice website.

By

laxmi glp
Super fast delivery. Loved the package. Promising service....impressed! This is my first order to exciting Lives but surely not the last one...love u eL!!!

By

Sai Aravind

By

Sindhu Hanumanthu

By

Rashi Singh

By

Balakrishna Reddy

By

Bhavik Goyal

By

sindhu rao

, Miyapur,Hyderabad
Superb , I gave gift to my husband he felt excited

By

Beemz Beemz

By

Surbhi Tewari

By

Sinchana Bhat
Got this for my friend's birthday...Very much satisfied with the product ..Thank you for making my friend's day much more memorable !

By

Varun Gaba

By

venkata prashanth

, Hyderabad

By

Swetha PS

, Bangalore
I need a soft copy of the star I have ordered. Can anything be done about it?

By

Revathi Rathinakumar

By

pradyumna Joshi
Actually I only went to the office n took I was very excited about that so I went. When I opened that the gift was packed with Good packing paper N it is Awesome! N eagerly waiting for my bae to give that OK her bday n have to see her reaction on that n happinesss Thankyou So much #ExcitingLives for this gift guide n Thanks a lot for #DTDC for giving me the delivery before 2days This app made my bae bday very special

By

premkumar deviraj

, coimbatore
I got this before expected time..loved the delivery timings.. Product is lovely...

By

Muntaha Shaikh

, mumbai

By

Jigyasa sharma

By

tharun adithiya

By

Vipul Sachdeva

By

goutham kalidindi

, nagpur
on time !! amazing and fantastic !!!

By

Mohan Bothra
If i need to just correct the name of the person for the star which i bought, what I need to do?

By

Rajesh R S

, bangalore
Thanks for the on time delivery.And I need to Thank you for this wonderful gift option.

By

chetena naidu
The product was just awesome. I never expected that would be so good, I thought I would get with normal packing. But, the packing itself is very impressive. I'm totally in love with it. But, it would be better, if the certificate is designed differently. I'm just waiting for my boyfriend's birthday. I just want to see his expression. Thank you exciting lives, for this amazing product.

By

lavanya koka
The packing of the product is very nice & I have a doubt .how can we locate the exact location of the star & how can we see our star

By

tejash yadav

, BANGALORE

By

mounika dhatla

By

Arun Gadag
I had been waiting for this product to arrive. I was excited to see what the product exactly is. But excitinglives mesmerized me yet again. Such a wonderful gift. The gift contains a certificate by Intergalactic Star Database and the positional details of the star I got named. They have specified that, the star will be called by its default name by all other organizations regardless of what the database says. Nevertheless it has been named after a special person in Intergalactic Star Database and they assure it will be known as the specified name here after in Intergalactic Star Database. Thank you once again excitinglives!

By

Sinduja Shukla
Awesome is just the right word for this unique gift......my boyfriend loved it....I really wanted to make his 30th birthday special and so it was....I cannot thank you enough..... :)

By

mansi kaithvaas

, Roorkee

By

vibudh jain

By

Rajesh Rajan
It was one of the best surprises my wife had ever had. She was just ranked 1st by WHO for her MD exams and she said this surprise meant a lot more than that! Thank you very much guys.