---
Land On The Moon

Read Reviews
PAY WITH: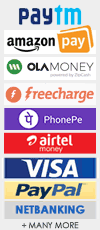 By

Yasodha Jagadishan
I had ordered this gift for my favourite celeb. His reaction on receiving the gift was so amazing! Thanks a lot EL for helping me find a perfect gift

By

AMITA VERMA

, PATIALA
This is a very unique gift. Quality is very fine. The delivery is very fast

By

Bhargava Krishna

, Hyderabad
Awesome

By

Aditi Saxena

, DELHI

By

shorya singal
Out of the box product, delivery time really good

By

Puneet Jain

, Ghaziabad

By

aarathi balachandran

, Bangalore

By

sanjay meena
i like the service of exciting lives.quality of the product was very good. Ask the courier man to say thanks on your behalf it will be good for your. Also add a caption on shipped order like thank you for using our service. All other things were fine.Go ahead Cheers!!

By

Roohi Dash

, Mumbai
Received delivery before time!! Very Very happy! Kudos and thanks to all running this whole gifting institution!

By

pratik kabra

, ujjain

By

Mayank Thapliyal

, Hyderabad

By

Pratima Reddy

, Hyderabad
Thanks for an excellent service! Reached a day before expected date...had ordered a gift from another portal which hasnt even reached 5 days after the birthday. Am glad i used your website and will surely be back for more orders.

By

Diptii Sahni

, New Delhi
Excellent gift item on your website. I have ordered it for my dad and I can't wait to see his reaction on the same. I am sure he'll be as happy and excited as I am. I had recommended the same to a few friends of mine and 2 of them have already ordered it. I hope you guys keep spreading joy in our lives all all the way, with you amazing gifting ideas.

By

Amandeep Jain

, New Delhi
Highly pleased to obtain the desired product duly in time, as requested.

By

Sathiya Keerthi Retnaswamy

, Bangalore
Thank you so much for such a good one :) It was really good.

By

chetna srivastava

, pune
This was my first time with exciting Lives..! N i loved the product..!amazing guys!great going! :) m Gonna order more stuff now.. ;)

By

NIKHIL NALKANDE

, NAGPUR
u guys r superb Superb,fantastic,fantabulous..... thanks a lot

By

Abhilash Gupta

, Meerut

By

Ojaswi Nimmala

, Hyderabad
I was expecting the Deed to be framed.

By

Dev Pawar

, Faridabad

By

Deepthi Vidhu Prathap

, Trivandrum
Im really surprised to see the unique gift ideas u offer. As i have seen in most of the reviews that the order will be delivered one day before the requested delivery date, i was confused whether to request the delivery one day after. but i didnt want to take a chance as in both cases the surprise will be not on the dot- either one day before or the next day. so i have made a request on a much earlier date to be delivered in a different address so that i can go and collect it from there and gift it on the desired date personally. as expected the delivery was one day before the requested date. Good packing. Good service and i hope the things inside are good too when opened on August 20th 2011. Will post my review on the product after that. Thanks alot for the service.

By

Vipul Dass

, Bangalore
Delivered perfectly! It is a surprise gift for my wife, so I haven't opened it. But of course, very excited to see how she likes he gift! You guys do a great job! keep it up!

By

Ashish Anand

, Bangalore
I really adore your site(great gift ideas). I knew you mentioned 5 days of shipping and you delivered it in 2 days which was when my friend had her birthday. I thought it wont reach on time. Thank you!!

By

Suresh Kumar

, Visakhapatnam
I never believed that such a product / deal will exist until I got one. Its simply superb. This is my second one.. I will still plan to get some more for gifting to my dear ones..

By

Manoj Kumar

, Ludhiana

By

Shiraz Khan

, Gurgaon

By

Buddhabrata Chakravorty

, Bangalore

By

Rahul Dubey

, Bangalore

By

sohit agrawal

, roorkee

By

Suresh Kumar

, Visakhapatnam
I never believed that such a product / deal will exist until I got one. Its simply superb. I am planning to get another one, very soon..

By

surjit singh

, New Delhi
the work and site is awsm and reliable... man you can bank upon them... cool work guys

By

Sumit Singh

, new delhi

By

Minu Bhatt

, London

By

Sahil Kohli

, Silvassa

By

Aayaam Kapoor

, Gurgaon

By

Swati Gupta

, Mumbai
Very happy with the Service and quality of the product Delivered.

By

Nishad Abdul Nassir

, Kannur
Thank you so much for delivering the gift without any hassles ..keep up the good work ..looking forward for more exciting stuffs !!..Cheers!!

By

hemant oberoi

, new delhi
thnanx a ton