---

Magic Mug
₹
210
Rs.375
You save: Rs.165

Read Reviews
PAY WITH: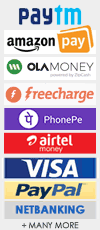 By

Yuvraj Tekriwal

By

Yuvraj Tekriwal

By

Himanshi Aggarwal
I'm super impressed with EL.. You done fabulous Job.. It's my first time with shop with you.. 😍😍

By

Udayasri Kaviti

By

Sravan koduri

, Rebbena
Very small dents on cup, otherwise the cup is so beautiful and picture clarity is very clear.

By

Indu Mathi
Product delivered is too good and looks cute!! Thanks guys for doing it perfect!! Lovely one!! Thank u so much for the Excellent work..!

By

OMKAR Bavare
Excellent.. Deliver in time... It's amazing

By

Sai Sharadha
Superb, my friends liked the gift and it was delivered in a day ..i will give 5/5 to Exciting lives ..really u made life exciting by such products ..i will definately continue ..

By

VPJ Sushil
Good Work, Prompt Delivery ! Excited !

By

sukanya mk
Fast Delivery.Excellent product..More than i expected..thank u..good service

By

Megha Sri
I am very much satisfied with the product as well as the delivery...money worth product..I strongly recommend this to buy the gifts ..tq😘

By

Surbhi Jain
I am in love with this product.in term of quality and delivery timing I am 200% satisfied.love you guys.

By

Radhika Singh
No Complaints,,all good! very Nice PRoduct!Again I am going to order something very sooN WITHOUT ANY Hezitaion.

By

Bhavani Baskaran

, Chennai
Delivery amazingly quick, great quality of product and an absolute pleasure dealing with your Very professional customer service rep! I didn't actually believe that such a low price would give such a good quality but you exceeded all expectations! Thank you guys!

By

sumit gaur

By

vishrama varla
It reached on 11 of may but it was really nice

By

Meera Sawant
My mom loved this mug!!! It was a mother's day gift.

By

Moumita Hait
Amazing guys.. Each and every part of the magic cup is so amazing. Just received. Gift packing was so good. I really love it. Now am going to order 2nd gift for my best frnd

By

Devanshu Mahapatra

By

Mythili Kalyanaraman
Awesome. Recipient very happy. Thank you.

By

Chaitu Maverick
Best product ever...in time delivery....

By

Samay Agrawal
Packing could be better AmaIng product overall

By

Runjhun gupta

By

priti singh
The cup was awesome.. the print quality was very good. Amazed to see the magic .. thanksss

By

Ayush Goyal

By

Gayathri Sudharsh
Really superb !!

By

Md Quamer

By

Amrutha CH
Omg..!! Its really awesome..loved it..😍

By

Sowmiya Gunalan
Not at all. You guys are doing a good job. my best wishes and thank you

By

Rajamohan .J

, BENGALURU,
I gifted to my friend for her birthday. She was blown away by it. Seriously it's superb awesome.

By

Nicholas Noronha
I thought that the wallpaper will be covering the whole mug, but it covered ony 80% of the white mug. Still happy with the quality of print and mug. Delivered in just 3 days.

By

Jyoti soni
I am happy to get the product .The mist impressive thing is to deliver it as expected on time.thank you

By

T siva Ramakrishna

, Srisailam

By

Mayuri Mayekar
Product are nice & Very Good but Somewhere in the place is Damage

By

Jai Gupta

, Delhi
Thanks and Very Nice Service, Delivery.Customer Care No. Was Also Good .

By

Tejas Balasubramani
Excellent product. Worth the money. Was very happy when my friend loved the way her photo showed up when she put hot water in the mug

By

NAZIA AKHTAR

, New delhi
Nice..but photo is not that much clearly visible

By

Priyanka Gowda
Your service was Jzt fab!!!! I got it delivered on time!!! Thank u sooo much for it!!! N cup is also too good!!!