---
Best Sister Personalised Mug
₹
199
Rs.299
You save: Rs.100

Read Reviews
PAY WITH: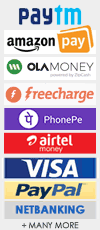 By

sajad ahmad
Received as promised thanks exciting lives

By

siva anand
no complaints , great work . I like it very much

By

KULDEEP SINGH

By

monica verma

By

Manjula Subramanian
The picture clarity was really good! :) Overall well made!

By

DALJEET GANDHI
Thanks for looking into my problem, really thankfull that you have sent me a correct mug this time. Will really receommend the site to my friends. Good job, keep it up. Regards Daljeet Gandhi

By

Arun Kumar
very good quality.................printing is good

By

NAMISHA MITTAL

, MEERUT
The quality of product is very good and it delivered in just 24 hours. I am very happy with this website and gonna use this very often.

By

vrinda menon
Really happy with the service.And quality of the product is great.Id definitely recommend to my friends..:-)

By

Isha Sharma

By

Isha Sharma

By

Isha Sharma
Just received my order (Best Sister Mug). Quality is super fine. I am really very very happy. This is my 2nd shopping experience with you guys within a same week and I am glad that I had visited your site.

By

Ankita Gupta
Thankyou EL Team, for delivering the item on desired date.

By

Sanjay Yadav
I gifted this best sister mug to my elder sis. she was really very impressed after getting this. she liked it very very much.:)..

By

Padma Palanisamy
I will be a regular customer of exciting lives... Thanks for your best delivery...

By

raju vetsa

By

Chhavi Sharma
i have ordered a Best SIster MUG for my sis which got delivered on time and quality is superb..SUPERLYKKKK...the quality and the services..keep it up. :)

By

haranath bojja
delivered on time....awesome...thnx alot EL

By

Shunmuganathan Arumugasamy

, Sattur
It was too good. Loved it :)

By

Animesh sharma

By

mayank sharma

, Mumbai
One of the best product via ExcitingLives.com! At reasonable price I got a good quality mug which my sis really liked..

By

venkata prashanth

, Hyderabad

By

venkata prashanth

, Hyderabad

By

Linto Thomas

By

Manikandan Palanivel

By

suryaPrakash Ghosh
Sir,The product was good but when it is delivered the handle of the best sister mug was broken into 4-5 pieces due very poor packing.

By

Amritha Bhat

, bangalore
This is the fourth time i am ordering from this site and every single time you continue to amaze me :-) delivered before time and excellent quality as always...keep up the good work

By

Shebin Vattamkandathil

, perinthalmanna
it was on time but unfortunately the postman couldnt find out the address so quickly! thank you for your services cheers!!

By

T Selva Kumar

, Chennai
Recieved the MUG as promised in a couple of days with very good quality. Appreciate ExcitingLives.com for their swift action on my review earlier. Excellent site and highly recommanded, will certainly shop again. Selvakumar.T