---
Personalised Candle
₹
899
Rs.1100
You save: Rs.201

Read Reviews
PAY WITH: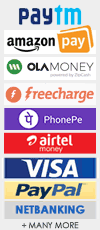 By

shilpa shedge
Very Good....

By

Ayusmita Mohanty

, Navi Mumbai

By

kirthika Boothathan
Its Awesome delivery and Neat work...No words to say...

By

Sagar Baldwa

, Nasik
Dear Exciting Lives Team, I parcel reached at the said address. The service and delivery was product was done nicely. I want to you thank you for making the gift reach on time and look it so wonderful. A small suggestion - the message on the gift box can be done in better way and not just type on a plain paper and send it. Keep up the good service going! Regards, Sagar

By

Anagha Potti

, Pune
Its beautiful!! Prompt replies to mails too! Delivery time superfast! :D

By

Vidya Sagar

, Hyderabad
It was Awesome and thank you for such a speed service

By

Mihir Shah

, Mumbai
Very nice packing... but i didnt understand the instructions of celotape on the candle ??

By

Shruti Kaushik

, Delhi
Nice and clean work ..... good job !!

By

Selwyn Fernandes

, Pune
The order was delivered 2 days before the desired delivery date. I thought you'll deliver on the custom date specified. Anyways the quality of the product delivered was good.

By

Esha Gupta

, Gurgaon

By

Darshan Somani

, Pune

By

Ninad Jadhav

, MUMBAI

By

sonal khandelwal

, panchkula
great doing guys..... m very impressed by the services...will keep ordering more!!

By

Garima Arora

, Noida

By

Sachin Goel

, new delhi

By

Aditi Saxena

, DELHI

By

Keka De

, Kolkata
it would have been great if i could have seen how the product looked like, like a digital photo would have been great!

By

Bhavesh Kapadia

, Mumbai

By

Spurthi Modur

, Bangalore