---
Nostalgia Personalised Rotating Lamp

Read Reviews
PAY WITH: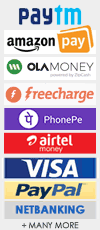 By

Abhinav Prajapati

, Kharghar
Really liked the lamp. The photos on the lamp look really good...but on few parts the finishing looks below par (lamination has air bubbles). Delivery was super quick. Received the very next day. All in all a good experience.

By

Sunil Devdas
Dear EL...ibwant to put on record the confidence ur site has built in me for excellent products and superior customer service...i now regularly use the site and the products offeres are good and service even better....want to appreciate the customer centricity of Balvinder who ensured that i get the product in near impossible time frames and made my gathering a hit....ibtrulybwish the EL team all the very best and keep surprising customers with great gifts and a fabulous service....warm regards Sunil D

By

Noble Iyeswariyam
Extremely awstruck at the work on the rotating lamp. It was delivered before time. I suggest you make smaller dimensions for rotating lamps as well which occupies less space.

By

Vibha Parmar

, Pune